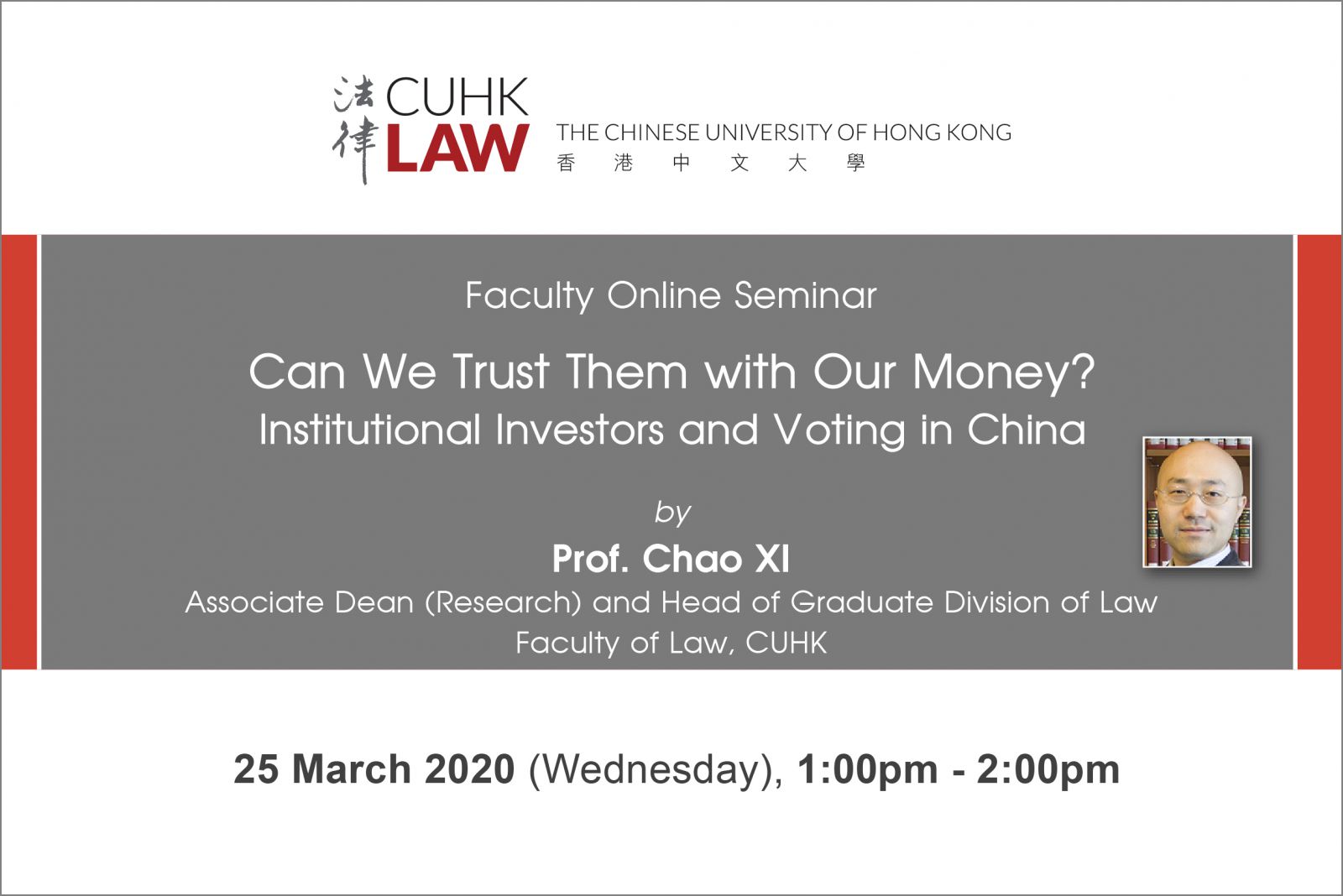 Faculty Online Seminar – "Can We Trust Them with Our Money? Institutional Investors and Voting in China" by Prof. Chao XI
Institutional investor stewardship has in recent years gained traction around the globe. An emerging literature suggests, however, that institutional investors have their own agency problems. Institutions investors have strong incentives to under-invest in stewardship and they defer excessively to the preferences and positions of corporate managers. Their internal conflicts of interest often make activisms difficult. Drawing upon a unique dataset of the votes cast at the shareholder's meetings of all Chinese domestic listed companies in during the period 2015-2017, the research provides the first direct evidence of how Chinese institutional investors vote. This research shows that institutional shareholding is positively correlated with voter turnout at the shareholder's meeting and, counterintuitively, that it is negatively associated with shareholder dissent. Qualitative evidence additional supports the proposition that it is more of a norm than an exception that Chinese institutional investors defer to the interests and preferences of corporate insiders.
About the speaker: Prof. Chao XI
The online seminar is organized for CUHK Law students to attend only.