The 29th Willem C. Vis International Commercial Arbitration Moot (Vienna) was held virtually from 9 – 14 April 2022. For the fifth consecutive year, the CUHK LAW Team ranked in the top 16 teams out of some 380 participating teams from law schools around the world. To achieve this ranking the CUHK LAW Team competed against teams from Germany, Bosnia and Herzegovina, Italy, Russia, Indonesia and Austria.
Team members Holy Ng (LLB) and Atta Chiu (LLB) did an outstanding job in arguing in every moot in the preliminary and elimination rounds of the competition. The CUHK LAW Team received an Honourable Mention (top 10%) for its Memorandum for the Claimant.
The CUHK LAW Team was coached by Prof. Peter RHODES and supported by former team members and now student coaches Kasper FAN (PCLL), Natalie TSE (LLB), Godfrey NG (LLB) and Sunny LIU (LLB). Team members were Chris LI (JD), Janice FUNG (LLB), Charlotte LO (JD), Holy NG (LLB), Bertha CHUI (JD), Ian LIU (LLB), Alan SHAM (PCLL), Cecilia LI (PCLL), Samuel CHAN (LLB), Atta CHIU (LLB) and Elaine REN (PCLL). CUHK LAW faculty member Mr. Paul MITCHARD QC was of great assistance to the team's advocacy training.
Congratulations to the team for another outstanding year!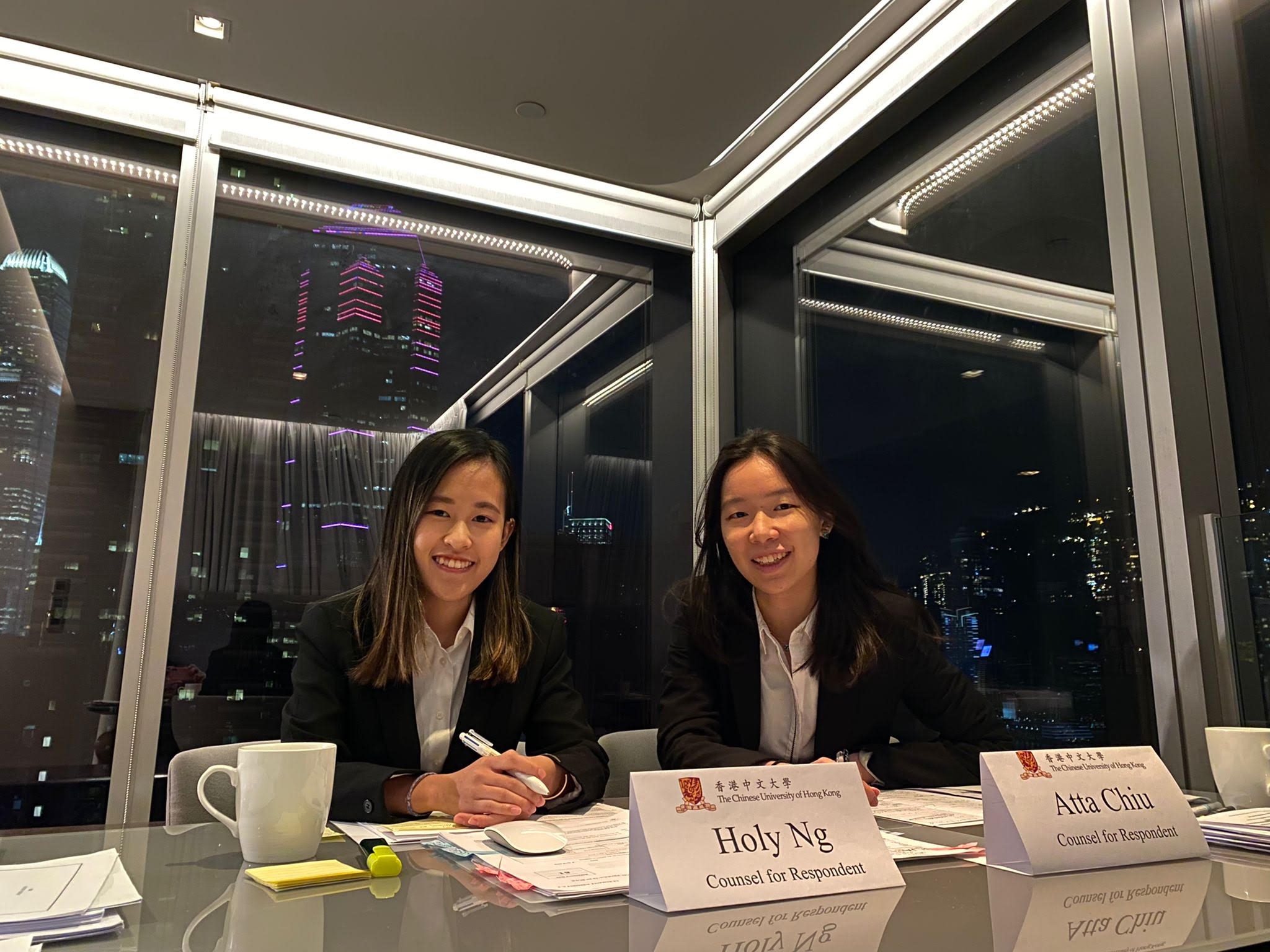 Holy Ng and Atta Chiu