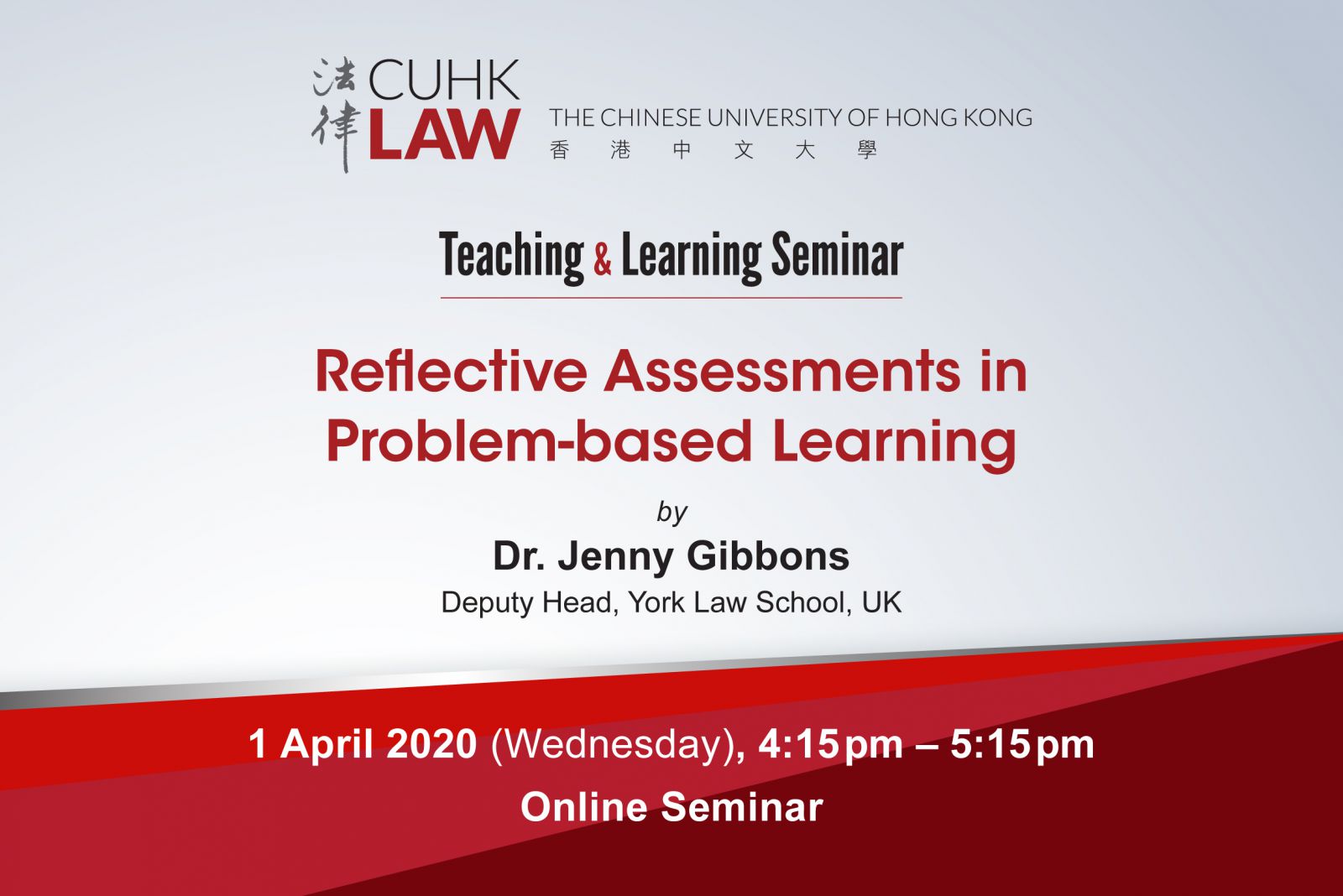 Teaching & Learning Seminar – "Reflective Assessments in Problem-Based Learning" by Dr. Jenny Gibbons (Online)
At this online seminar Jenny will explain some of the benefits (and challenges) of developing an LLB/JD with an integrated problem-based learning (PBL) design, with an emphasis on evaluating the utility of reflective practice assessments. She will develop ideas contained in her recent article in the Law Teacher on the importance of the overt framing of reflective practice in university law programmes and the benefits this can bring to the development of legal professional identity for both students and staff. She is keen to take questions and share practice on this and related issues at this event and beyond. 
About the Speaker:
Dr. Jenny Gibbons is the Deputy Head of York Law School in the UK. In addition to her teaching commitments, she is part of the design team for the innovative LLB programme that incorporates problem-based learning and reflective practice throughout the curriculum. She has research interests in assessment in higher education and the future of legal education, and has published articles in journals including Teaching in Higher Education and the International Journal of the Legal Profession.