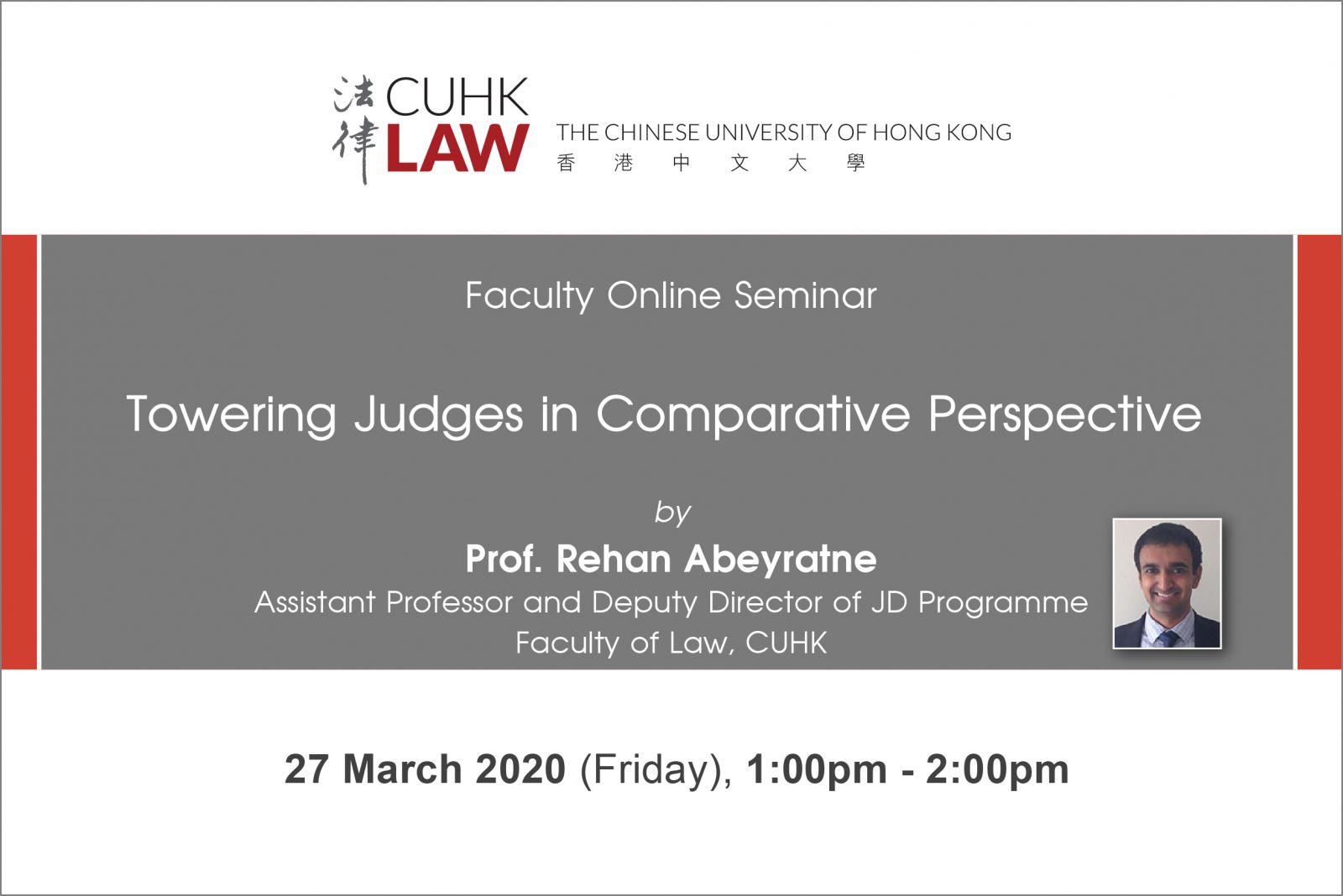 Faculty Online Seminar – "Towering Judges in Comparative Perspective" by Prof. Rehan Abeyratne
This seminar will introduce and discuss a new concept in comparative constitutional law – "towering judges" – which is the subject of a forthcoming edited book. The judges studied in this book towered over their peers to distinguish themselves in the local context and, in some cases, globally. Some of these judges became well-known public figures, cultural icons, or political leaders. Some acted in crucial moments in their country's constitutional history or led their court in a new direction. Others acted in less fraught times and were known primarily within the legal profession for their intellectual brilliance and judicial craft. All of them, however, were able to shine individually to an uncommon degree in a profession where individualism is not always looked on favorably.
About the speaker: Prof. Rehan Abeyratne
The online seminar is organized for CUHK Law students to attend only.