CUHK LAW team won the Best Memorial for Defendant Award in the 20th Red Cross International Humanitarian Law Moot held on 9-13 March 2022.
The International Humanitarian Law Moot is co-organised by Hong Kong Red Cross and International Committee of the Red Cross. The competition was held virtually this year due to the pandemic.  A total of 24 teams from the Asia-Pacific region participated in the General Rounds of the Moot. 
The CUHK LAW team, coached by Mr. Arthur LEE, consisted of members Christie Kung Yu LAM (LLB Year 2), Vanessa Man Yi WONG (JD Year 3), Zoe Sin Ue KUM (PCLL); student coach Sam Cheng GUO (PCLL); and observers Iris Jingyu ZHOU (PCLL) and Valerie Hor Suen CHOY (JD Year 1).
Congratulations to the team!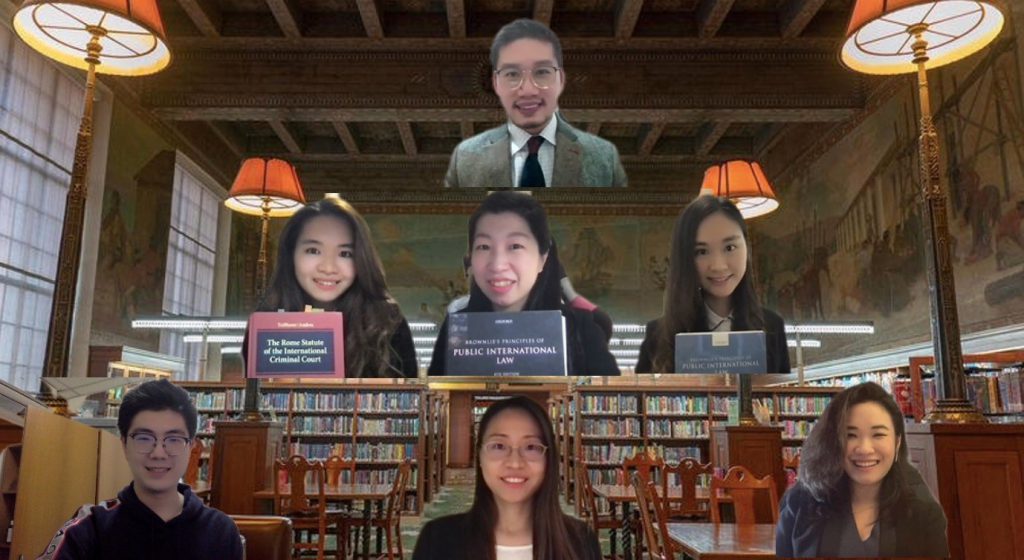 (From top to bottom, left to right) Mr. Arthur Lee, Zoe Kum, Vanessa Wong, Christie Lam, Sam Guo, Iris Zhou, Valerie Choy


From left: Zoe Kum, Christie Lam