The CUHK LAW Air Law Moot team participated in the 14th Leiden-Sarin International Air Law Moot Court Competition, which was hosted by Leiden University in the Netherlands on 12 – 14 May 2023.
The semi-finals was opened by the Dutch Minister of Infrastructure and Water Management, Mr. Mark Harbers. Over two days, the CUHK LAW team faced off against teams from Université Aix-Marseille (France), National and Kapodistrian University of Athens (Greece), Purwanchal University (Nepal) and Altinbas University (Turkey). The CUHK LAW team was ranked 2nd for applicant's memorial and 4th for overall performance.
The finals took place between University of Cologne as the applicant and McGill University as the respondent. Judges included Marc Nichols (Chief Counsel of the U.S. Federal Aviation Administration), Jeffrey Shane (former General Counsel for the International Air Transport Association) and Dr. Gérardine Goh Escolar (Deputy Secretary General, Hague Conference on Private Law).
This is CUHK LAW's 6th Air Law Moot team consisting of Ching Pang LI (LLB) and Sze Chit Eugene LEE (PCLL) with two student coaches Tsz Wa CHU (PCLL) and Sze Yeung LAW (JD). Since its first participation in 2018, the team has emerged as one of the strongest global teams including winning the 13th Leiden-Sarin International Air Law Moot Court Competition in 2022 and winning the second place overall in 2021. Prof. Jae Woon LEE has been the team coach over the years.
Congratulations to the Air Law Moot team for their excellent achievements!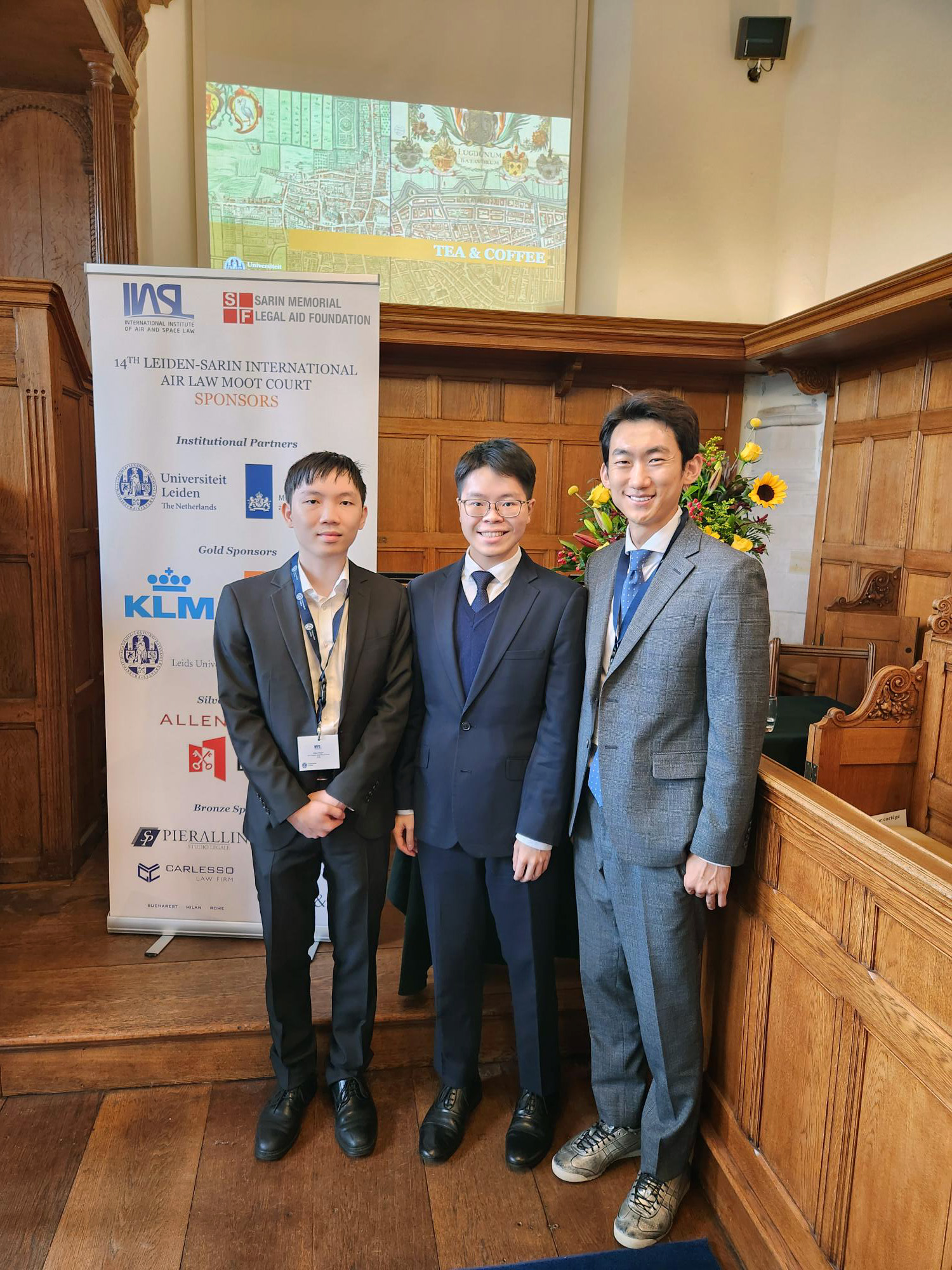 (from right to left) Prof. Jae Woon Lee, Eugene Lee and Ching Pang Li.