PEOPLE
ACADEMIC STAFF
Prof. Michael LOWER
Associate Professor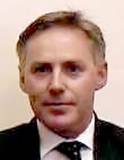 Tel
(852) 3943 1112
Fax
(852) 2994 2505
Email
michael.lower@cuhk.edu.hk
Office

Room 636,
Faculty of Law,
6/F, Lee Shau Kee Building,
The Chinese University of Hong Kong
Sha Tin, NT, Hong Kong SAR
Michael Lower's main interests are in the fields of land law, corporate governance and social ethics. He currently teaches land law and this is the principal focus of his research. He has also conducted research looking at employee participation in corporate governance from the legal and social ethics perspectives. Michael is currently Assistant Dean (Undergraduate Studies) and the LLB programme director in the Faculty of Law at CUHK. He was previously at the University of Manchester. He has extensive teaching and research supervision experience. He is interested in, and makes use of, blended learning approaches in the delivery of his land law classes.
Education and Professional Qualifications
LL.B. (Hons) University of Manchester
M. Phil. University of Manchester
Solicitor (non-practising) of England and Wales
Fellow of the Higher Education Academy (United Kingdom)
Land Law
Employee participation
Catholic Social Thought
Books
Employee participation in corporate governance. A legal and ethical analysis, (Cambridge University Press, 2010)
Principles of Equity and Trusts Law in Hong Kong, with Lawrence Ma (LexisNexis, 2009)
Articles and chapters
'The Pallant v Morgan equity' [2012] Conveyancer and Property Lawyer 379 - 386
'The constructive trust: from common intention to relationship? Kerr v Baranow' [2011] Conveyancer and Property Lawyer 515 - 521
'Bruton v London & Quadrant Housing Trust. Opening Pandora's Box', (2011) 22 King's Law Journal 403 - 413
Landlord and Tenant' in Chitty on Contracts: Hong Kong Specific Contracts (Hong Kong & London Sweet & Maxwell, 2010)

"Using podcasts to support students in a land law class", (with Keith Thomas and Annisa Ho) Proceedings of the 5th International Conference on e-learning

"The Bruton tenancy", (2010) 1 Conveyancer and Property Lawyer 38 - 56.
"Christian anthropology and the theory of the firm", (2008) 5 Journal of Catholic Social Thought 413 - 435
"John Paul II and Employee Participation in Corporate Governance", (2007) 21 Notre Dame Journal of Law, Ethics and Public Policy 111 – 158
"Subsidiarity and employee participation in Corporate Governance", (2005) 2 Journal of Catholic Social Thought 431 - 461
"57 Channels and Nothing On", (2003) 12 Information & Communication Technology Law 147 - 162
"The Modernising Company Law White Paper and SMEs", Sweet & Maxwell Special Report (2003)
"The Regulation of Intra-Group Transactions" in The Reform of United Kingdom Company Law, J. de Lacy (ed), (Cavendish Publishing, London, 2002)
"Limited liability for small, closely-held businesses", (2000) 22 Liverpool Law Review 1 - 12
"Good faith and the partly-owned subsidiary", [2000] Journal of Business Law 232 - 253.
"Joint Ventures" in Regulating Enterprise: Law and Business Organisations in the UK, D. Milman (ed). (Hart Publishing, Oxford, 1999)
Book Reviews
"National corporate law in a globalised market" by David Milman (2010) 2 Web Journal of Current Legal Issues
"Working within two kinds of capitalism. Corporate governance and employee stakeholding. US and EC perspectives", by Irene Lynch Fannon, (2003) 3 Journal of Corporate Law Studies 435 - 438
Working Papers
Podcasts

Michael Lower has created some podcasts to support his Principles of Land law course. He has also created podcasts on Property Law (with Steven Gallagher) and Employee Participation in Corporate Governance.
Blog
Back to Top