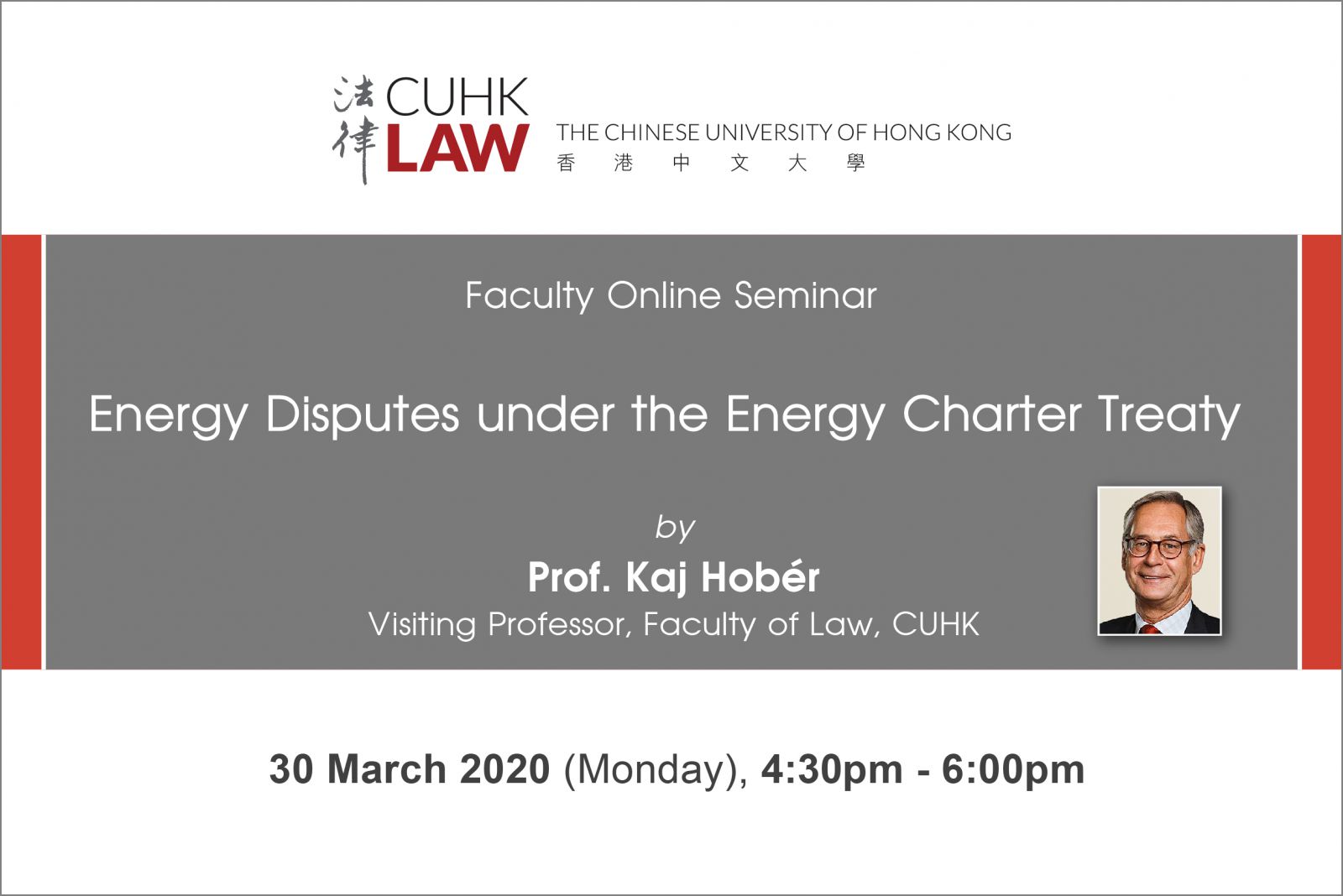 Faculty Online Seminar – "Energy Disputes under the Energy Charter Treaty" by Prof. Kaj Hobér
The Energy Charter Treaty (ECT) is a unique multilateral investment protection treaty covering primarily trade and investment in the energy sector. It has a little more than 50 members, mostly European countries. The ECT provides for several forms of dispute settlement procedures, including transit disputes and trade disputes. From a practical point of view the most important form of dispute settlement is investor-State arbitration pursuant to Article 26 of the ECT. To date approximately 150 arbitrations have taken place under the ECT. Well known cases include the Yukos cases and many cases concerning renewable energy in Spain, Italy and the Czech Republic. All of these cases deal with the core standards of protection of investments under the ECT viz., expropriation, fair and equitable treatment, most favoured nation treatment and so-called umbrella clauses. The ECT arbitral awards constitute an important contribution to the developing law of international investment.
About the speaker: Prof. Dr. Hobér is a Professor of International Investment and Trade Law at Uppsala University and the Honorary Visiting Professor at CUHK. He has been Chairperson of the board of the Arbitration Institute of the Stockholm Chamber of Commerce since 2016. He is also widely regarded as an arbitrator and has been appointed to panels of large scale arbitral disputes in more than 200 international arbitrations, commercial as well as treaty based, (including many chairmanships) across a variety of tribunals which include the SCC, ICC, ICISD and the LCIA, amongst others. He is an associate member of 3 Verulam Buildings, Gray's Inn, London with 35 years of experience in private practice in the area of international dispute settlement.
The online seminar is organized for CUHK Law students to attend only.